Allyssa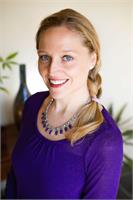 Allyssa discovered STOTT PILATES when looking for relief from chronic pain caused by a knee injury 3 years ago. After practicing Pilates for just 6 months her pain was under control and the body awareness she gain in all activities drove her to start her practice to become a STOTT PILATES instructor.
Allyssa has been a licensed massage therapist in New Hampshire since 2001. She is certified in Orthopedic Massage and works with various injuries whether from sports or daily activities. She graduated from the University of Massachusetts, Amherst in 1999 with a BA in Psychology and Women's Studies.
The practice of Holistic health methods is her passion and Allyssa is excited to add STOTT PILATES to her practice.
Allyssa is currently not instructing any classes.